Loan officers are tasked with duties that involve processing loan applications, evaluating the financial status of a loan applicant before approving a loan, and preparing all loan submission documents. They need excellent communication skills and knowledge of math and accounting, which should be evident in your resume.
You can check out our resume examples and guides to help you with your resume. If you prefer to start writing now, we also have unique and professional resume templates to structure your resume without leaving out any relevant information.
Our guide will give you the tips you need to create a professional resume and also includes the following:
A loan officer resume example
The best layout and format for your resume.
Information on how to boost your resume
The best skills to add to your resume for a loan officer.
Loan Officer Resume Example
Irving Harris
Loan Officer
346-009-432
irvingharris@gmail.com
New Orleans, LA
linkedin.com/in/irvingharris
Detail-oriented and personable Loan Officer with eight years in the banking industry. Proven expertise in finance, general accounting, and guiding customer's in the loan application process. Excellent communication skills with proficiency in handling customers' personal and financial data and increasing customer satisfaction.
Work experience
Kickers Limited
Loan Officer
October 2015-June 2019
Provided information on various loan products and credit options so that customers could make informed decisions.
Received and processed clients' treasury, tax, and loan payments.
Produced reports detailing the financial status of commercial real estate, financial statements of loan applicants, leases, and market research.
Provided assistance to senior credit officers in processing complex loan applications.
Detem Bank
Mortgage Loan Officer
November 2013-September 2015
Recorded loan applicants' credit histories on the database and submitted them to management for review.
Achieved 49% in branch sales by processing sales referrals efficiently and promoting bank products and services.
Provided expert financial advice to clients regarding mortgage, educational, and personal loan applications and requirements.
Interviewed loan applicants to determine their creditworthiness before loan approval.
Education
B.A. in Accounting
The University of New Orleans
June 2012
Skills
Knowledge of the V.A. loan process
Reporting skills
Detail-oriented
Account Management
Cash handling expert
Excellent time management
Tax Preparation
Customer Satisfaction
Additional section
Languages
Certifications
Residential Certified Loan Officer(CLO)
Salary & Employment rates for loan officers
The U.S. Bureau of Statistics predicts that there won't be much changed in the workmarket for loan officers from 2020 to 2030, but about 25,000 openings for loan officers are projected each year.
According to the U.S. Bureau of Statistics, the industries with the highest level of employment in loan officers include:
Credit Intermediation and Related Activities
Non-depository Credit Intermediation
Management of Companies and Enterprises
Automobile Dealers
Federal Executive Branch(OEWS Designation)
The candidate's education, professional experience, and skills, determines the average salary per year and is as follows:
0-2 years $92,000
2-4 years $110,000
4-7 years $171,000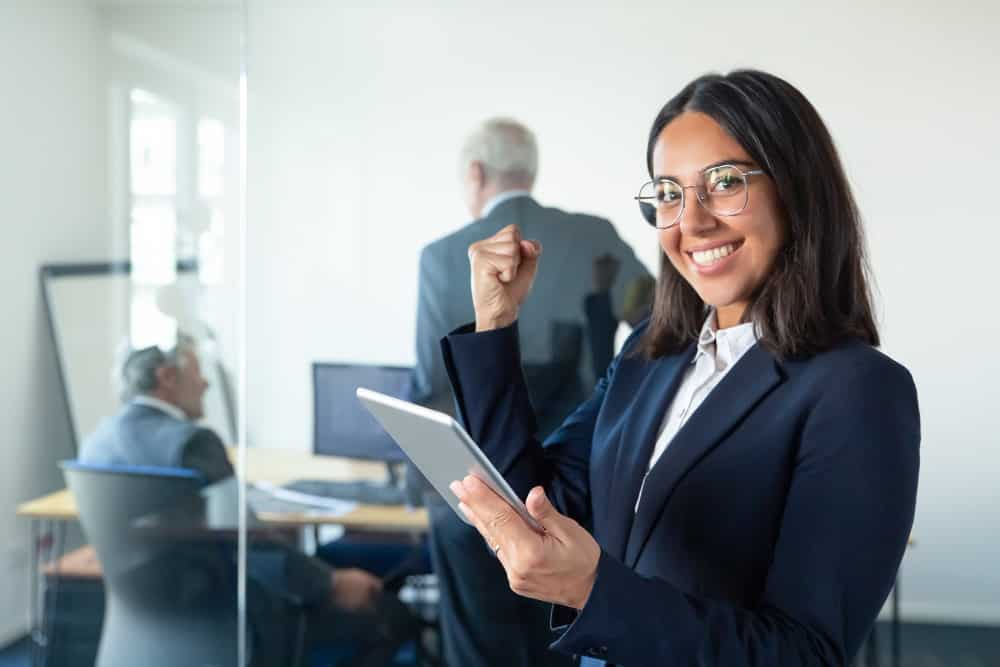 How to Create a Resume for a Loan Officer
When writing your resume, you need to tailor it to the industry or company you are applying to . Assuming you want to work in a bank, you cannot use the same resume to get into a mortgage company. You'll need to change up a few things to make the resume relevant to the banking industry.
You can check our other related resumes in this industry below.
The structure of your loan officer resume should have the following sections.

The header section
Resume summary/resume objective
Work experience
Education section
Skill section
An additional section (volunteer work, awards/honors, interests, languages, and certifications)
You can personalize your resume in the following ways:
Choose the correct format that properly showcases your skills and expertise in the job.
Optimize your resume with the right keywords and action verbs.
Add a professional summary that captures the hiring manager's attention to interest them in reading the rest of your resume.
Prioritize the relevant skills and work experience for each job you apply for.
What to Put on a Loan Officer Resume
The layout of your resume should be simple and easy to understand. Fonts that are easy to read, such as Arial, Calibri, Times New Roman, and Cambria, are recommended with a font size of 10-12pt.
Best resume format
The reverse-chronological format is the first format you can consider for your resume . This format focuses on your experience and professional expertise and works best for individuals who have years of experience in a loan officer position.
If you don't have many years of experience, consider the functional resume format. This format is great for recent graduates and career changers because it focuses on your skills and mentions transferable skills from previous positions useful in the new job.
Another format is the combination resume, which mixes the best features of the reverse-chronological and functional resume formats. If you have relevant experience and skills, this format will work well.
Start with the Header
You cannot have a resume without a header because this is where you'll add your personal details. You'll add your full name, job title, phone number, email address, and a link to your LinkedIn profile or website.
This information should be accurate because the hiring manager needs it to contact you. If you don't have a professional email address, you should create one because using an unprofessional one may show a lack of professionalism and cost you an opportunity.
A good header
CORRECT
Raymond Leon
Loan Officer
432-068-569
raymondleon@gmail.com
Kokomo, IN
linkedin.com/in/raymondleon
A bad header
INCORRECT
Raymond Leon
Loan Officer
432-068-569
raymondleon@gmail.com
912 Sugarfoot Lane
Kokomo, IN 46901
House number 23
Date of birth 06/06/1988
linkedin.com/in/raymondleon
????The header section should not have too many personal details. It is better to keep it short and add only the relevant information.
You may have seen some resumes with photos, but in most cases, they are counter-productive. Most hiring managers advise against them because they cause discrimination and unconscious bias. However, if the recruiter requires a photo on your resume, you should add it but make sure it is professional.
How to Put Your Experience as a Loan Officer
The work experience section allows you to showcase your professional expertise based on what you've done in your previous jobs. Most loan officer jobs will require a couple of years of experience, especially if you apply for a senior loan officer position.
So, how to list your experience?
Start with your most recent position and go backward. You'll add the name of the company, the title held, and the period you worked there. Also, include a few roles and responsibilities with every role. Usually, three to five are okay.
Since there is a lot of job competition, don't stop there. Quantify your results with figures and facts; this will show the recruiter the value you bring to the company .
Preferably, add the relevant work experience and leave out any experience not related to the job. However, if you've not worked in a similar position before, you can add the transferable skills that will be useful on the job.
Example for Beginning Loan Officers
Penn Credit Union
Loan Officer Assistant
July 2014-June 2016
Assessed applicants' financial status, credit history, and property assets to determine the possibility of granting a loan.
Analyzed various loan programs and advised clients on the best option for them depending on their profile.
Submitted loan applications and oversaw the loan origination process according to company policies.
Assisted the senior loan officer in reviewing loan applications and the client's financial information before loan approvals.
Example for Experienced Mortgage Loan Officers
Carl Durfee's Bank
Senior Loan Officer
January 2012-August 2017
Built solid mutual relationships with potential investors by making effective sales presentations
Suggested investment strategies to clients based on their fixed income and equity situations and achieved a 25% client retention rate.
Collaborated with real estate professionals and financial planners to find new ways to help prospective homeowners buy their dream homes.
Supervised the loan team tasked with preparing loan agreements, reviewing client's finances, and corporate financial statements.
Education: Boost your Resume with Your Academic Record
A loan officer should be proficient in math and accounting, so any educational qualifications in these fields will boost your resume. If you have a degree in business administration or any other related field, add it to this section.
In this section, you'll have the name of the degree, the name of the school, and the year of completion. If you have a Master's, you can leave out the High school Diploma. You can also leave out your GPA unless the recruiter requires it.
CORRECT EXAMPLE
Bachelor in Business Administration
Indiana University Kokomo
December 2016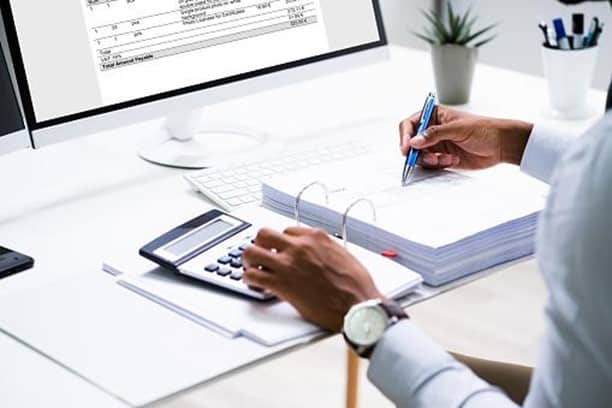 Skills for a Loan Officer Resume
Whether you're writing an intern resume or a senior loan officer resume, you need a solid section for your abilities, both soft and hard skills.
The skills section will also help your resume get past the applicant tracking systems recruiters use to filter out resumes that do not meet their requirements. It's always important to check the job description, especially the required skills, and add them to your resume.
Let's look at some of the aptitudes you can add to your resume.
Hard skills
Financial forecasting
Cash flow analysis
Account coding aptitude
Company valuations
Advanced accounting background
Business Development
Credit and Collections
Reporting
Tax returns preparation
Project management
Soft skills
Excellent customer service
Problem-solving skills
Decision-making
Excellent communication skills
Negotiation skills
Critical thinking
Interpersonal skills
Organization skills
Time management
Teamwork
Professional Summary for a Loan Officer
The professional/resume summary introduces your resume by briefly summarizing your top achievements, skills, and experience.
Think of it as a sales pitch where you only have a few minutes to convince the other person to buy into what you're selling. The goal of this section of your resume, which comes right after the header, is to convince your prospective employer to read the rest of your resume.
CORRECT
Proficient and organized loan officer with extensive experience in sales and a track record of exceeding sales goals increasing the company revenue by 28%. Expert in ordering credit reports and loan closings. Excellent communicator with proven problem-solving abilities.
????This example summarizes the candidate's achievements, professional experience, and skills. They also quantify the results with a figure to show the value they could bring if given the opportunity.
INCORRECT
Successful loan officer with experience preparing loan files and growing a decent loan portfolio at my previous company.
????This example is vague and not specific with the experience level and the candidate's results.
Objective (And What a Loan Officer's Objective Should Look Like)
A loan officer resume objective is perfect for individuals who have not worked in the industry or are recent graduates.
It works the same way as a resume summary if you don't have significant achievements and years of experience and gives you a chance to express your interest in the job, talk about your career goals and show the recruiter how your goals align with the company goals.
CORRECT
Motivated Loan Officer graduate with the ability to achieve company objectives effectively in a timely manner. Increased customer retention by 15% by ensuring customer satisfaction.
????The example above talks about the candidate's skills and quantifies them with a figure achieved from a previous position.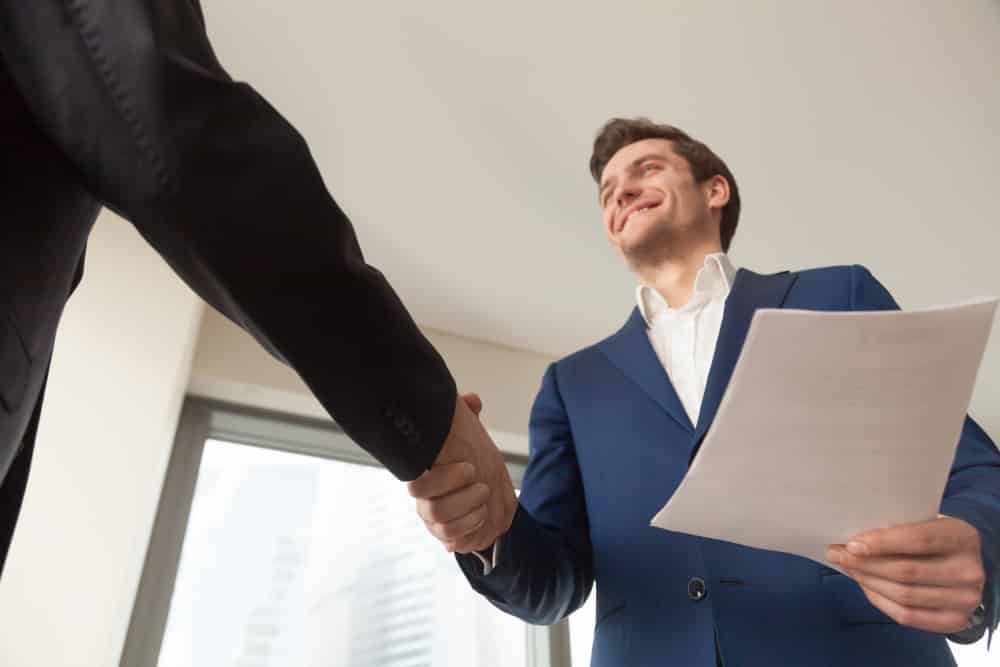 Additional Sections to Reinforce Your Resume
Every sample loan officer resume is different, but one thing you'll notice is that most (if not all) of them have additional sections. This is essential to show even more qualifications. It sets you apart from other candidates by showing the recruiter what makes you unique, so don't leave this out of your resume.
Here are some of the sections you can consider:
Computing Skills & Certifications
Your computer skills deserve to have their section in your resume to ensure the hiring manager sees them. Most recruiters take six to seven seconds on each resume, so it's easy for them to miss some of your qualifications if they are all under the skills section.
Certifications play a significant role in helping you secure a position, so you don't want the hiring manager to miss them in your resume. Examples of certifications that will help your loan officer resume stand out include:
Certified Mortgage Examiner
Certified Residential Underwriter
Certified Senior Mortgage Examiner
Languages
Language skills help your resume stand out, as most recruiters love a bilingual candidate. It's always better to use the official language reference when listing your language skills as follows:

Goethe Zertifikat or TestDaF for German
Delf for French
IELTS or TOEFL for English
Interests
The interests section gives the recruiter an idea of who you are outside your work. It's advisable to include interests that help build on skills that can be useful at a job. Examples of such skills include hiking, CrossFit, baking, reading books, and painting.
Tips to Level up Your Resume
Use keywords and action verbs in your resume to help your resume get past the ATS systems.
Consider using a professional resume template or resume builder to help you structure your resume.
Highlight your top achievements and professional expertise in your resume summary.
Avoid using one resume for multiple applications and instead tailor each resume to suit the job you are applying for.
Check your resume for any spelling and grammatical errors before sending it.
Summary: Writing a Perfect Resume as a Loan Officer
Your resume should have a header, professional summary/objective, work experience section, education section, skills section, and additional information section.
The layout of your resume should be simple, and the format should showcase your professional expertise and skills appropriately.
Keep the header section short and precise, and ensure you have a professional email address.
Summarize your top accomplishments in the resume summary to interest the recruiting manager in reading the rest of your resume.
Always check the job description for the skills required and add them to your resume.
Write a Remarkable Cover Letter along with Your Resume
Some jobs might ask you not to send a cover letter, but we always recommend attaching it with your resume if this is not the case.
Cover letters let you portrait your passion for the job and highlight even more aptitudes. They give you a chance to showcase your writing skills and persuade the recruiting manager to continue reviewing your application.
Use these cover letter examples to create yours in no time.
Frequently Asked Questions
How long should my loan officer resume be?
Your resume should be one page long, or two pages if you have a lot of experience. Some recruiters don't look at a resume if it's longer than that.
What are the top 5 skills every loan officer should have in their resume?
Loan portfolio
Customer service
Client retention
Evaluating financial statements
Achieving company financial goals
Which top companies are hiring loan officers in the US?
According to Glassdoor. The following companies are hiring for Mortgage Loan Officer jobs:
Bank of America
Rocket companies
Freedom Mortgage
PNC Financial Services group
loanDepot
Wells Fargo
Network Capital
Cornerstone Home Lending
NFM Lending
Veterans United Home loans
Check out More Templates for Loan Officers