A question arises: who is the right person for the job?
The answer is you; you're the right bookkeeper for the job. But how can you show that to the employer?
Even though the competition for employment is fierce, the combination of your skills and a well-written cover letter can set you miles ahead of other bookkeeping candidates.
With the help of our bookkeeper resume examples, you can make your bookkeeper resume shine, rise above the competition, and be guaranteed a bookkeeper position.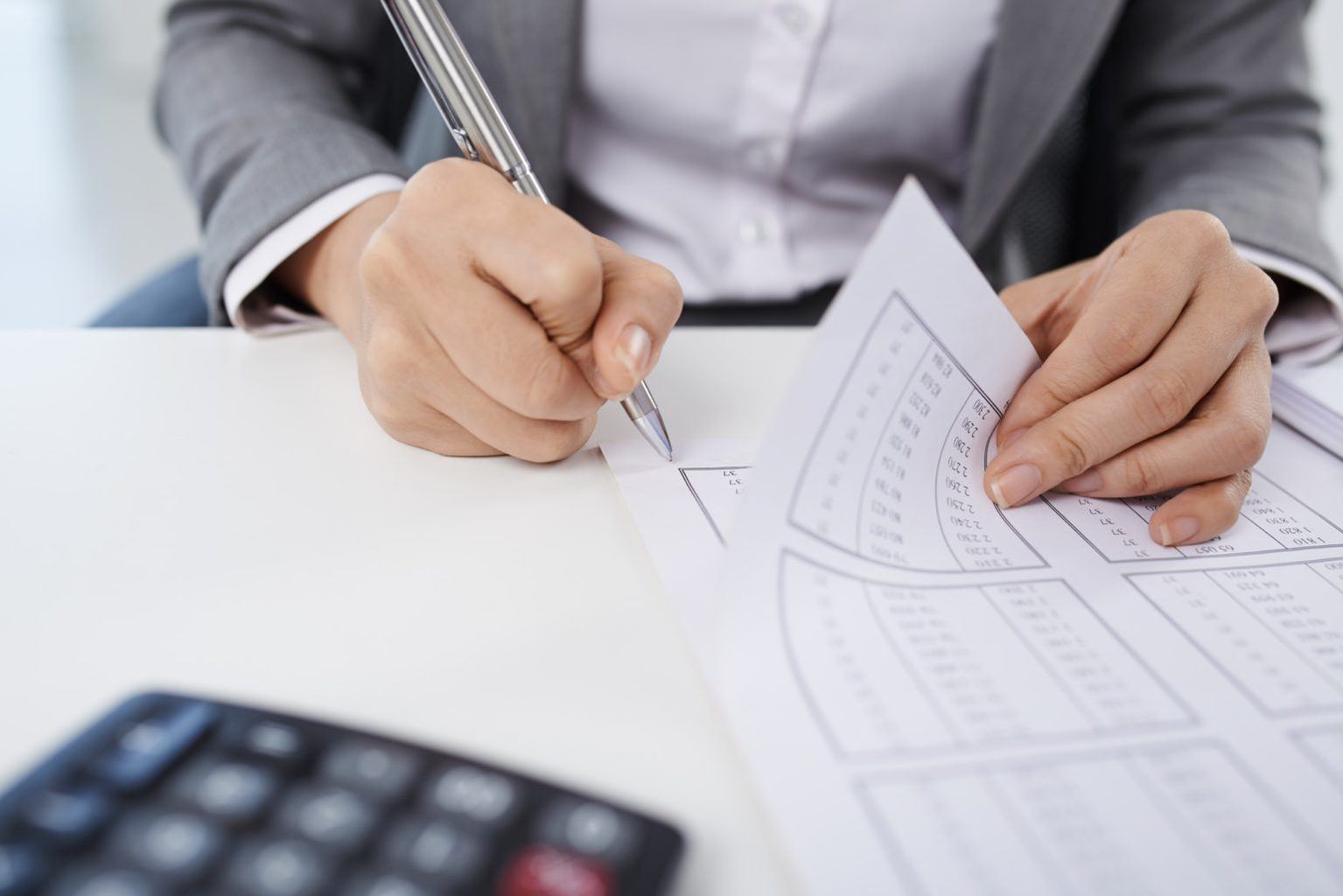 How to Structure Your Bookkeeper Resume
A bookkeeper is tasked with keeping up-to-date financial records, filing reports, following the goings-on of the financial industry, and communicating with superiors of their business. On top of all this, a bookkeeper must possess a wide variety of skills to work properly.
The skills involved range from knowledge of technical reporting programs and finance to interpersonal communication skills.
Before discussing how an effective bookkeeper resume sample should be written, we have to highlight the importance of structuring and formatting your bookkeeper resume strongly and clearly.
A sample resume is structured in multiple parts; we'll be going through each of them in more detail in this article.
A strong bookkeeper resume template should contain the following sections in its structure:
Contact info
Professional summary or resume objective
Relevant work experience
Skills
Certifications
Education
To see more bookkeeper resume templates and our sample bookkeeper resume click here.
How to Format Your Bookkeeper Resume
Because the competition is so fierce, your resume needs to stand out from the candidate pool.
It is safe to say that many bookkeepers are applying for the same positions you are. For your resume to stand out and gain the hiring manager's interest, you have to format the application effectively.
A good and widely accepted approach to formatting your resume is using reverse-chronological formatting order for your bookkeeper resume sections. For example, this is done by writing your job descriptions from oldest to newest.
This format will ensure that your resume is structured in a comprehensible, easy-to-read manner and is understandable for the reader.
What's more is that hiring companies, due to the large number of cover letters received, use programs that scan and filter through the applications. These Applicant Tracking Systems (ATS ) are tools that pick out the best resumes from the stockpile of resumes.
A proper resume format needs to be paired with a strong combination of regular and financial keywords. This will enhance the resume and ensure getting picked by the ATS scanners.
For best results, be sure to format the bookkeeper resume sample in reverse-chronological order and maintain a healthy balance between regular and industry-related jargon.
Write a Solid Resume Objective or Summary
An important factor in writing your resume is to figure out how your application will gain the hiring manager's interest. It is safe to assume that recruiters don't read through resumes fully.
Usually, hiring managers just skim through the resumes that are picked out by the ATS scanners. They rarely fully read the job description and skills sections of their applicants.
Therefore, a good way to raise interest and present your bookkeeping skills and abilities to the reader is by including a professional summary or bookkeeping resume objective in your resume.
A professional summary is meant to be a way for an experienced bookkeeper to explain why you're eligible for the position briefly. In a few sentences, you need to be able to describe your top job-related bookkeeping skills and past work accomplishments. Every sentence needs to show how you can benefit the hiring company.
On the other hand, a resume objective is the better approach for a new, entry-level bookkeeper to show your value as a professional. The bookkeeper resume objective must be only a few sentences long as well, where you describe your top skills and career objective.
You have to explain why you're a good fit for the hiring company. How you can synergize your skills to benefit the employer and see yourself grow inside the business.
You have to pick between the summary and objective based on your level of experience. For a more detailed bookkeeper resume example, and our bookkeeper resume samples, visit our resume examples and templates page .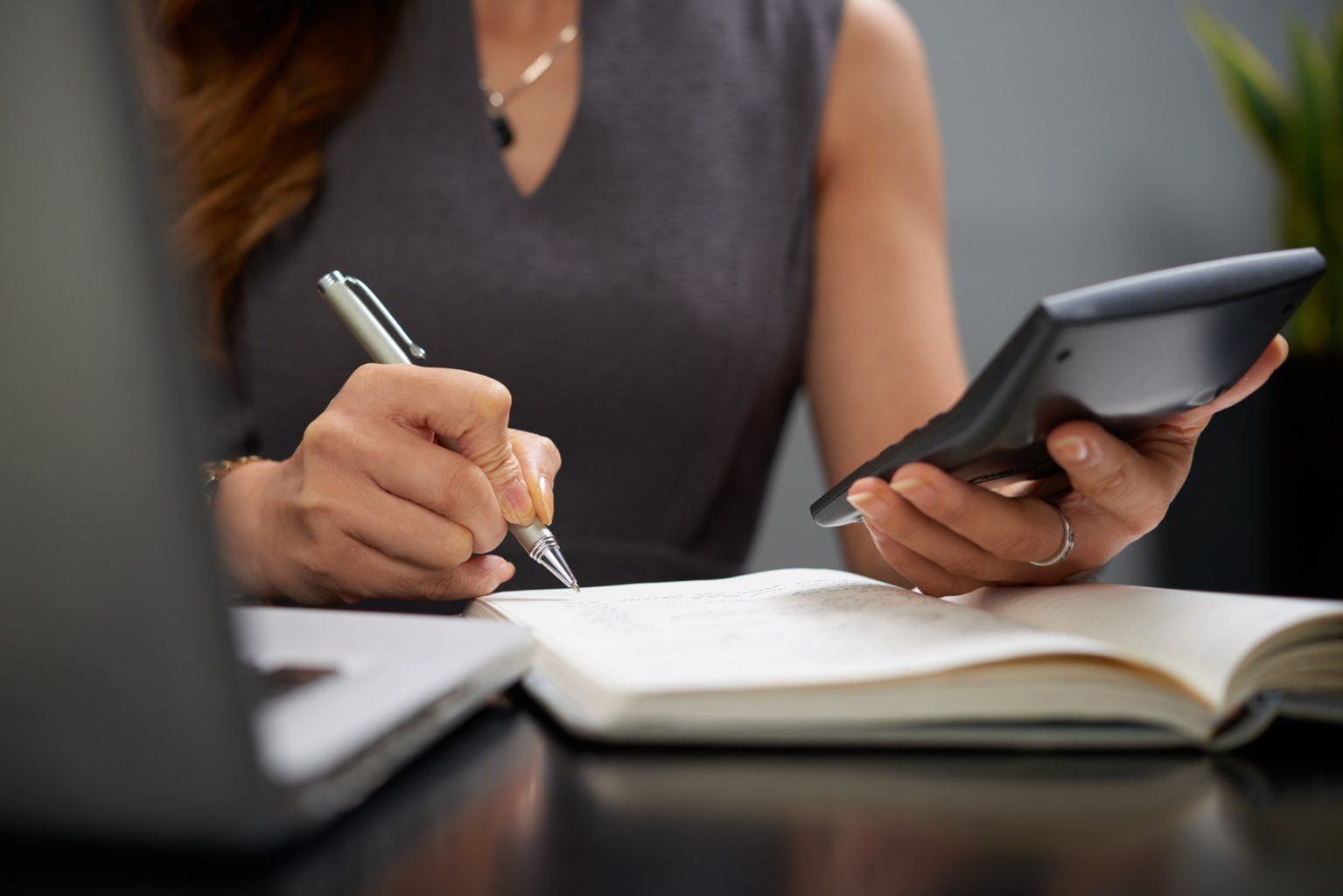 How to Describe Your Bookkeeping Experience
Now that we're done with the professional summary section of the application, we have to focus on one of the essential parts of your resume – the job description.
You can talk about your skills and career objectives all you want, but it won't matter if your resume doesn't have an effective and strong bookkeeper job description section.
This section shows the hiring manager just how beneficial you can be for the company. You do this by discussing your past relevant work history in great detail.
It is recommended to use bullet points while discussing your work history. This way, you'll be able to touch on important accomplishments and responsibilities you've had clearly and concisely.
Here's another pro-tip, try to create a balance of regular words and industry jargon. This way, the reader won't be confused as to what your responsibilities were.
Another good way to enhance the job description is by adding metrics to your achievements.
Below we can see examples of an effective and weak bookkeeper resume.
Job Description Examples
This is an example of a strong job description:
EXPERIENCE
Full Charge Bookkeeper
Gotham Financials
06/2015 – 11/2018
New York, New York
Performed all bookkeeping tasks for a startup financial advisory firm. Handled employee payroll, monthly financial statements, taxes, and A/R, A/P.
Created and followed up on performance evaluations to increase productivity and reduce turnover.
Reduced companies' supply bills by 10% through streamlining the process and researching prices
Executed accurate QuickBooks entries, bank reconciliations, and monthly income statements.
We can see that this job description has hit all of its marks. The balance between industry and regular terms is well kept; everything is written understandably. On top of this, the duties are clearly stated and give more detail through the use of percentage metrics.
This job description truly creates value for the candidate and the resume too!
Below, on the other hand, we can see an ineffective, weak resume:
EXPERIENCE
Assistant Bookkeeper
Gotham Financials
06/2015 – 11/2018
New York, New York
Performed bookkeeping for a startup company.
Used QuickBooks for data entry.
Reduced company supply bills by researching prices.
Analyzed customer invoices.
What's there to say? This job description doesn't say much if anything. It simply states the candidate's responsibilities and leaves out any accomplishments or details that could catch the recruiter's eye.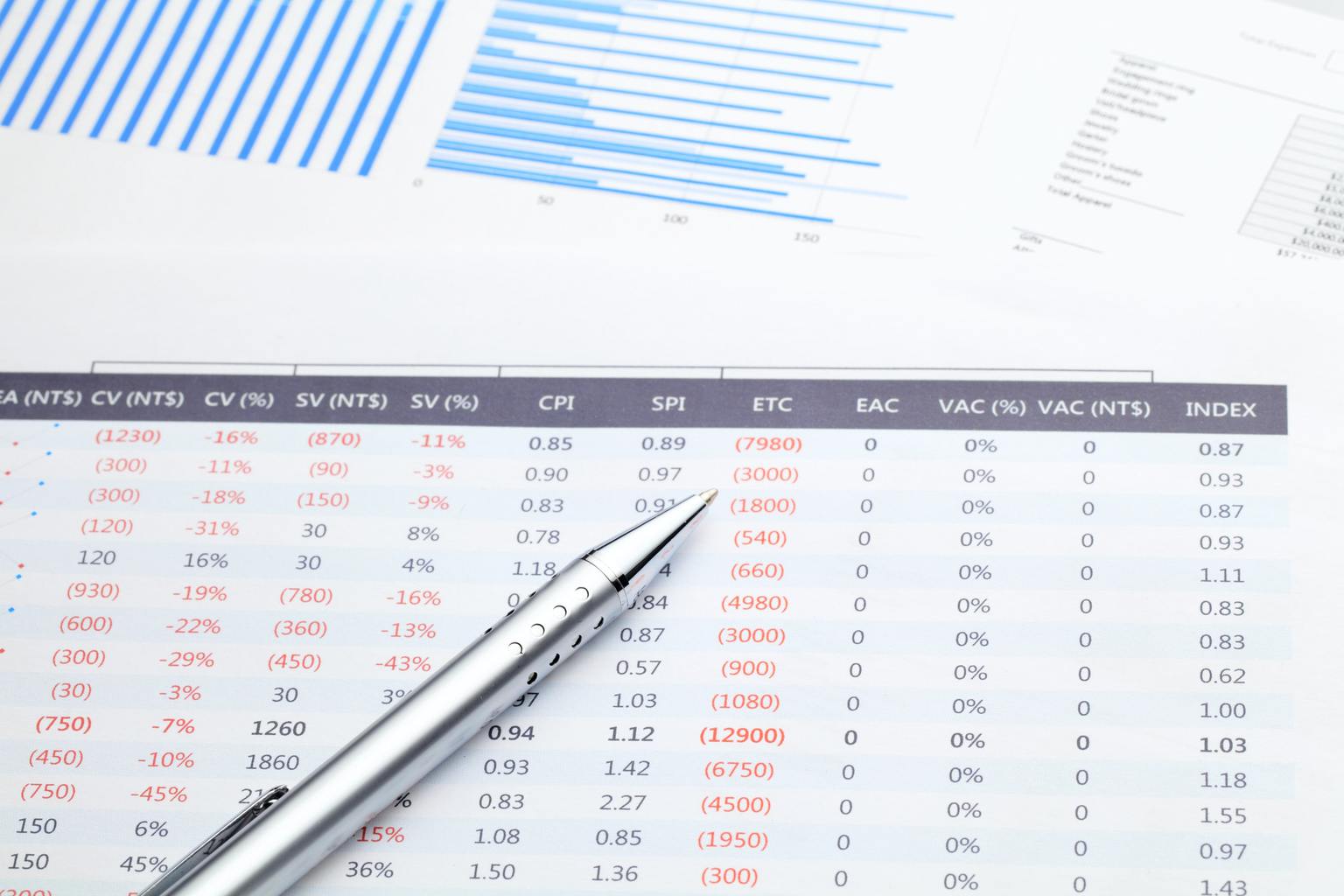 Bookkeeper Skills
Bookkeeping is a line of work that requires you to be familiar with a wide range of skills and information. A successful bookkeeper must have basic math and computer skills, including knowledge of spreadsheets and bookkeeping software.
Now that you've written the job description and gave it appropriate formatting, it is time to focus on the other essential part of your resume – the skills section.
It is important to note that you should only include the necessary skills in your resume, which correspond with the job posting. A hiring manager won't be reading through a large list of skills, so it is better only to include essential traits and abilities.
The section should consist of technical skills as well as soft skills. This will demonstrate that you are a well-rounded candidate and a good fit for the role. Try to include skills that coincide with the job posting.
Here is a list of common technical and soft bookkeeper skills that you can include in your resume:
Xero
Quickbooks
MS Office
Accounts receivable
Accounts payable
Payroll accounting
Billing
Calculating tax
Balance sheets
Critical thinking
Communication
Time-Management
Teamwork
Dependable
Attention to Detail
Honest
What to Include in the Education Section of a Resume
Writing the job description and skill sections was an integral part of making a successful bookkeeper resume, but how about the other sections?
Including an education section in your resume will undoubtedly raise the recruiter's interest in your application and candidacy.
This section offers insight into your academic background and gives the reader an understanding of the kind of education and knowledge you bring to the table.
The education section is another chance to show your worth. This is especially true for entry-level bookkeepers that don't have a lot of work experience.
Here's a pro-tip, keep this section brief and list all the important aspects of your education with bullet points. Additionally, only state your GPA if it's 3.7 or above.
This is a list of information to include in the education section:
School Name and Location
Years in School
Degree
Relevant Coursework
Relevant ExtraCurricular Clubs and Activities
How to Include Certifications on a Bookkeeper Resume
Now that you've written and formatted the essential sections of your resume, what's next? How can you improve your application and make it even more effective?
Showing proof of certification will certainly do the trick!
In addition to showing your bookkeeping qualifications through the skills, education, and job description sections, you should also include certifications in your resume.
Although not obligatory, adding certifications to your resume will enhance the effectiveness of your application.
Just like a college degree, certificates show proof of your knowledge. However, in the case of certificates, they are even more closely related to the finance industry and bookkeeping.
Here's a list of our top certification picks for bookkeepers you can include in your bookkeeper resume:
Certified Accounts Payable Associate
Bookkeepers Certification
Certified Outsourcing Specialist: Finance and Accounting
Accredited Management Accountant
Certified Accounts Payable Associate
Don't Forget About the Contact Information
There is no doubt that you will put your contact information on the resume; that is why you're sending your application out, after all. However, ensuring everything is in the right place in and below your contact information section is quite important.
After adding your name, email address, and work phone number, there are several elements you need to consider to make your resume shine even brighter.
Here's a pro-tip, use a professional-looking email address. Don't add an email with funny words or unclear numbers. The email should match the tone of the resume. It is also recommended to add a LinkedIn profile, just if your competition has done so too.
Additionally, make sure you put the professional summary or the resume objective below the contact information section. Doing so will instantly grab the reader's attention and create interest in your bookkeeper application.
Key Takeaways
The key points for creating an effective Construction Manager resume are the following:
Design and word your resume specifically for the job you're applying for.
Your professional summary or resume objective should showcase your qualifications, job-related skills, and career objective in a concise manner.
Demonstrate value by touching on key points and achievements from your previous work. The inclusion of metrics is also highly recommended.
Write your work experiences in a reverse-chronological format order.
Present your skills and experiences in a job-appropriate way.
Use certificates to increase the effectiveness of your application.
Include an education section and include relevant coursework, GPA (3.7 or above), and being a member in extracurriculars with bullet points.
Frequently Asked Questions
How to describe bookkeeping on a resume?
You don't need to describe the bookkeeper's responsibilities as the hiring manager already knows what the company is looking for.
Try to describe your skills, accomplishments, and relevant work experience in the bookkeeping field as well as possible to build the value of your resume.
What are the responsibilities of a bookkeeper?
Responsibilities of a bookkeeper include but aren't limited to:
Recording transactions such as income and outgoings and posting them to various accounts.
Processing payments.
Conducting daily banking activities.
Producing various financial reports.
Reconciling reports to third-party records such as bank statements.
Do I need a degree to become a bookkeeper?
Even though some companies don't require their bookkeepers to have college degrees, most employers prefer candidates who have gone to college; or, at least, completed college coursework in accounting or a related field.
Some companies are fine with just a high school diploma.
Bookkeepers can also get a degree in accounting. Being able to build skills beyond bookkeeping, including auditing, public accounting, cost accounting, best practices, cost control skills and other accounting skills.
How much do bookkeepers make?
According to the Bureau of Labor Statistics, the median annual wage for bookkeeping, accounting, and auditing clerks was $42,410 in May 2020. Indeed, the number of people trying to get bookkeeping jobs with such a salary is quite high.
How to become a certified bookkeeper?
To become a certified bookkeeper, the candidate must first pass a test. Organizations that administer such tests include the American Institute of Professional Bookkeepers (AIPB), the National Association of Certified Public Bookkeepers (NACPB), and the National Bookkeepers Association (NBA).