As every truck driving job is not the same in terms of pay and benefits, you need to put a serious effort to approach the right job opportunity. That is where a well-written resume comes in handy.
The right resume will communicate to the recruiter that you have the required minimum qualifications to perform the task; you are well organized, thoughtful, and ready to take responsibility And here, you'll learn step by step how to craft an excellent resume from zero..
Commercial Truck driver resume example
Garry Williams
Truck driver
garrywilliams@gmail.com
+1 245 67 23 87
Professional summary
Dedicated CDL-A truck driver with 7+ years experience in long-distance heavy vehicle driving seeking to join KDL logistics as a reliable, safe, and on-time delivery partner. As a driver for LB Holdings I have a clean driving record with 96% client satisfaction
Experience
Aug 2016 to Present
LB Holdings
Planned the travel routes carefully to reduce delivery time by 18% and fuel cost by 12%
Hauled hazardous waste material across 30 states in the US with a 15-ton freight truck
As a certified CDL-A driver, I averaged 4000 miles per week with 100 percent safe driving records
All required scheduled maintenance was performed on time with no hassles from the vehicles
June 2015 to Sep 2016
John Family Logistics
Assisted a commercial truck driver who averaged 4000+ miles per week as a helper
Achieved 96% efficiency in transportation by planning routes ahead of time
Over the past two years, we've received 97% positive feedback from clients
Approximately 300 miles/week were driven under the supervision of the CDL-A driver
Education
Cranford High School
High school diploma
2012-2015
Skills
Heavy vehicle inspection and repairs
Inventory management
Understanding of state safety regulations
Understanding of interstate routes
Safe work environment practices
Ability to work under pressure
High level of work ethics
Leadership and time management
Certifications
CDL-class A certified
Computer skills
Certificate in Microsoft office 360
Interests
Travelling
Playing football
Salary & Employment rates for truck drivers
A truck driver's job role is not merely driving a truck from A to Z. It involves more responsibilities, planning, and endurance. However, the salaries are considerably good for any employee in any sector.
The average salary of a truck driver in the USA is $60,000/ year (Payscale.com)
The pay could go up to $90,000/year based on your experience and the value you bring in. For example, apart from driving the truck, you will have responsibilities such as loading unloading, maintaining accurate records, performing vehicle inspections, and minor repairs.
Moreover, if you are a CDL truck driver, you will be paid more than the average.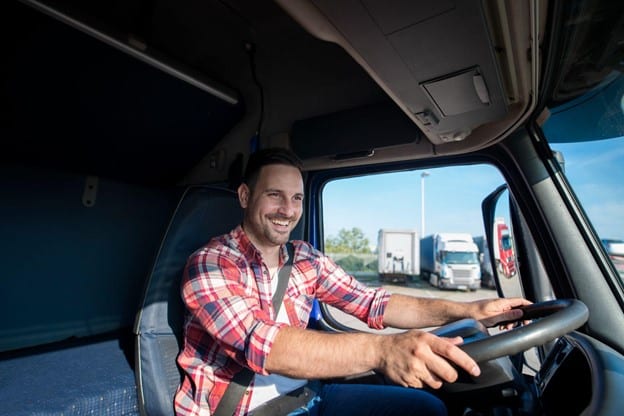 What should a truck driver put on the resume?
As a truck driver, you will be asked to travel to different destinations and make deliveries. You know a proper route plan will be your best friend. Similar to this, when you have the right layout and structure in place, it's just a matter of filling in the blanks on your resume.
Here are some general guidelines:
Limit the length of your resume to one page
Keep your writing short and to the point
Take note of the most important keywords in the job posting
Prioritize your strengths
Follow a standard layout and structure
Truck drivers are the backbone of national logistics. Logistics companies are having hundreds of job openings every month. This is because one truck driver is needed for one vehicle and that can't be compromised.
Hiring managers receive thousands of job applications for these positions, and they don't spend hours reading them all.
In fact, a hiring manager spends around 3-5 seconds on one application. Therefore, your application should stand out immediately to have a chance.
Here, the layout and the structure play a vital role.
The layout for this resume
The right layout will make your resume writing task ten times easier. Therefore, start your resume writing by defining your layout.
Here's what we recommend:
Name and contact information
Professional summary statement
Work history
Education
Skills
Additional sections
If you want to create a great resume for your next truck driver job in ten minutes, use one of our ready-to-fill resume templates.
Best resume format
There are three types of standard resume formats.
Functional (skills-based): A functional format emphasizes relevant skills instead of job history
Reverse Chronological (traditional): Your most recent experience is listed first, and the rest of your previous experience follows in reverse chronological order. A great choice for a highly skilled candidate
Hybrid (combination resume): This is a blend of reverse chronological and functional resumes
For a truck driver resume sample, we suggest using a reverse chronological format as your latest experience would be valuable for the recruiters to make a decision.
Make sure you don't make any spelling or grammar mistakes. It will give the wrong impression about you
Also, consider the following bullet points:
Send your resume in MS Word or PDF format. Check the job description for further instructions
Maintain consistent margins
Use readable fonts and large headings
Start with the Header
The header in your resume consists of your name and the contact details. Though this is straightforward information, this is a vital part of your document.
There are a couple of general mistakes applicants make in this section, which we have highlighted in the following examples.
A good & a bad header
CORRECT
Jerramy Lewis
Truck driver
lewisjerramy@gmail.com
+1 245 67 23 87
INCORRECT
Truck driver
Jerramy Lewis
kinglewis@gmail.com
+1 245 67 23 87
56, main street, apt 129,
Washington DC
USA
Following points distinguishes a good header from a bad one:
Always start your header with the name
Mention your current title
Ensure your email address is professional-looking
Include a phone number where you can be reached directly
Your full address is not necessary for the recruiter
About me: professional summary for a truck driver
This is the hook in your resume. Make this right: the hiring manager will read your whole resume spending more than the average time , which is exactly what we need.
Writing a compelling resume summary is not art; knowing the right structure, anyone can write it from zero. Check out the following examples and see the difference between a good and a bad resume summary.
Examples
CORRECT
CDL-A truck driver with 5+ years of experience in long-distance heavy vehicle driving seeking to join ABS logistics as a reliable, safe, and on time delivery partner. Clean driving records with 96% client satisfaction as a driver at JKH Holdings
INCORRECT
A truck driver with 5+ years of experience in driving long-distance trucks is seeking employment with ABS logistics
Pick the keywords from the job description and naturally include a couple of them in the summary. Keywords such as reliability, on-time deliveries, safety, secured cargo, traffic laws, client satisfaction, and experience are some of them.
Don't write the summary that everyone else is writing and expect a different result
. Remember, only
5% of the candidates write a proper resume summary
and they are the ones who get the call for the interview.
Professional objective statement for truck drivers
Write an intriguing profile summary if you are an experienced candidate. If you are applying for an entry-level position or planning a career change, you may write a Resume Objective Summary that highlights your enthusiasm and passion for the position.
Experience: how to showcase it in your resume
This is hands down the most important part of your resume. As a truck driver, having experience in different routes, getting to know the roads, understanding the related laws and regulations all comes with experience.
However, as every long-distance truck journey has a starting point, you should start somewhere even with no experience. Some companies hire truck drivers for entry levels and provide them with training under experienced drivers. We will also cover how to write your experience section even if you're an entry-level driver.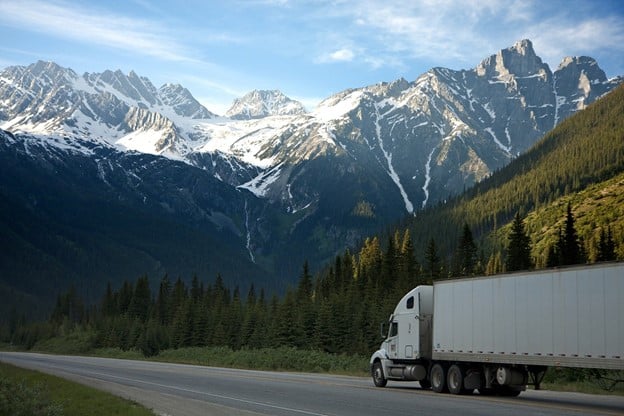 Examples of work experience for an experienced truck driver
INCORRECT
Aug 2016 to Present
JKH Holdings
On time delivery with high customer satisfaction
Safe driver
Carried out basic truck repairs
Willing to work overtime
Flawless driving record
Delivering freight
CORRECT
Aug 2016 to Present
JKH Holdings
Carefully planned the travel routes cutting down delivery time by 15% and fuel cost by a staggering 20%
Operated a 15 ton freight truck across 30 states in the US, hauling hazardous waste material
Drove average 4000 miles per week as a certified CDL-A driver with 100% safe travel records
Performed the required routine maintenance on time having zero trouble from vehicles on the work
In depth knowledge in vehicle maintenance; maintained vehicle log
In the experience section, begin sentences with action verbs
Eg: Executed, Introduced, Coordinated, Planned
Most of your resume writing time should go for writing your work experience section
. The reason: some recruiters only read the experience section of a candidate to make a shortlisting decision.
Examples of work experience for an entry-level truck driver
INCORRECT
Aug 2019 to Present
Worked as a helper in a truck in JKH Holdings
No experience as a truck driver
CORRECT
Aug 2019 to Present
JKH Holdings
Worked as a helper for a CDL-A truck driver completing 4000+ miles per week on average
Drove a dump truck 1000 miles/ week
Performed route planning ahead of time to achieve 96% efficiency in transportation
Received 97% positive client feedback for 2 years
Drove under the inspection of the CDL license class A driver for about 300 miles/ week
Maintained logs daily and proofread the cargo records
Reviewed invoices adhering to the company procedures
Experience working in multiple states
Reading for the commercial driver's license
You can also write about the hours spent driving trucks in your driving school if you have no experience at all. Do not keep this section blank for any reason.
Education: include your academic background
The education requirements for truck driver jobs are rarely emphasized in job descriptions. However, it will reflect a positive image of an applicant with a solid educational background.
Use a proper structure for listing your education section. We suggest the following:
Name of the school
Degree
Years of education
Your learnings (optional)
Example education section of a Construction Worker Resume
Education
Cranford High School, High school diploma, 2012-2015
A general pass in applied mathematics
Played in school rugger team for 3 years
Got the basic driving licence in the school
Took a subject in transportation logistics
The skills of a truck driver | Which ones to put on the resume
This section is especially important if you do not possess much experience for the job. However, every candidate should write this section.
You should pick the required skills from the job advertisement itself and match them with your skillset.
Here it is important that you write a mix of soft skills and hard skills in the skills section. Hard skills are industry-specific skills while soft skills are general abilities required to perform the job.
Soft Skills:
Interpersonal skills
Ability to work in a challenging environment
High endurance
Time management
Communication
Leadership skills
Team player
Hard Skills:
Vehicle inspection
Inventory management
Understanding of safety concerns
Understanding of DOT regulations
Local regulations knowledge
Understanding of interstate routes
Additional sections for your resume
If the recruiter needs a little more encouragement to drag your resume to the "Selected" folder, here is the trick. Give them a pleasant surprise with one of your most valuable and relevant skills.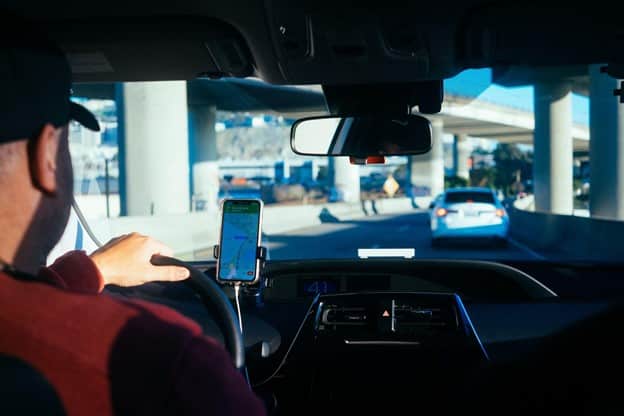 There are a couple of things you could write about.
Computer skills and certifications
Interests
Languages
You could have put them under your skills section or education right?
Why are we asking you to separate them?
Simple: Everyone writes education and skills sections. Thanks to reading hundreds of resumes, recruiters are already familiar with this format. They barely read the whole sections.
By putting this important information in a separate section, you get their attention. There is a higher chance that they read it.
Computing Skills & Certifications
You can either list your computer skills if you have any, or you can list the relevant certifications.
A certification such as CDL class A will get your resume ahead of most general trucker resumes
; leading to shortlisting your resume under a higher paying category.
Basic computer literacy is also important for a truck driver. You might have to read information from a system and update it. Having a basic certification in Microsoft office or similar would be advantageous.
Interests
If you have space in your one-page resume, this subsection is a valuable filler. List down 3-4 of your interests. Make sure they add value to the truck driver job you apply for.
For example, playing an intense sport like football or ruger would mean you have the strength and the endurance required to perform the daily tasks. And, this is valuable information the recruiter will definitely consider.
Languages
Having fluency in a couple of languages would be an advantage for you as a long-distance driver. In your job, while travelling between different states and dealing with, you might have to communicate with different nationalities speaking different languages.
Tips to boost your resume
Getting your truck driver resume to the top 5% of the applications at any list is the objective of this article. However, there are a couple of pro tips that you can do to boost your resume.
If you haven't already got the Commercial driver's license- class A certificate, consider applying for one. If you have applied, you can state in your resume that you're reading for the certification
Use numbers to prove what you state in your experience and skills sections: numbers add credibility to your statements
Make sure you don't have any grammar mistakes in your resume: use a tool like grammarly to check
Summary: Writing a perfect resume for trucking jobs
Your name and contact information should appear at the top of your resume
The summary is the hook of your resume; highlight your skills, experience, and expertise in two sentences
List your experiences in reverse chronological order; use numbers as much as possible
Describe your basic education and the learning outcomes related to the job
Compile a mix of soft and hard skills; give priority to the hard skills
Provide a pleasant surprise to the hiring manager by including certifications, interests, and languages as a separate section
Write a proper cover letter for your resume
Cover letters are a great way to communicate to your employer why you will make a great hire for them. It serves as your sales pitch.
In one paragraph, describe your past experiences, strengths, and expertise. In the next paragraph, write about how you can use that experience to serve the new employer and solve their problems.
Identify the greatest problems they face when making a hiring decision for a truck driver: reliability, safe driving practices, meeting deadlines, and making deliveries on time.
It is more likely that your next employer will want to meet with you if you address these pain points in your cover letter.
Frequently Asked Questions
What are the best trucking companies for beginner and intermediate truck drivers?
These are the best trucking companies in the USA providing employment for beginner and experienced truck drivers: (Trucking company list payscale)
B. Hunt Transport, Inc (average salary $50,000 per year)
Ryder Integrated Logistics, Inc (average salary $54,000 per year)
Waste Management, Inc (average salary $18 per hour)
XPO Logistics (average salary $62,000 per year)
Do truck drivers really need a resume?
Truck driver jobs come with lots of responsibilities and regulatory requirements in many countries including the USA.
Therefore, employers require a comprehensive list of information to make a hiring decision.
In addition, a truck driver job is a highly demanding job; an average job opening receives hundreds of applications. Most companies use an applicant tracking system to shortlist the applications for interviews. These tracking systems require well-written resumes.
Therefore, it's advisable —and almost mandatory— to write a complete resume to apply for a truck driver job.
Check out more templates for your truck driver resume